ANGELA COBURN – Owner/ Co-Director/Choreographer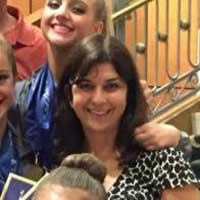 Angela has an impressive background in the dance industry. She has completed many training sessions in New York City, across Canada, and in the New England area. She has been a certified teacher by the Dance Masters of America since 1986.
Miss Angela enters her 26th year in business at Lets Dance Studio. She is successful in this business in part due to her college curriculum. She graduated from Rhode Island College with a Batchelor's Degree in Business Management.
Miss Angela's dynamic personality and love of dance have made her a favorite with dancers everywhere. She strives to provide the highest quality of dance education for the students at Lets Dance.
Angela and her dancers have excelled through the years, with many alumni continuing to dance in college, or as a career. Her professional alumni have performed in shows in the Caribbean and Europe as well as in the United States.
GARY COBURN – Co-Owner/Director/Choreographer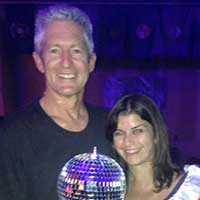 Gary trained under Edith and Bill Royal of Orlando, Florida in his early years of dance and gymnastics. Then, he competed for the Kent State University gymnastics team for 4 years.
Gary returned to dance after college, performing in shows in Las Vegas, Atlantic City and Reno for 11 years. Moving to Los Angeles, he appeared in film and television, including 6 episodes of Ed McMahon's "Star Search". Gary was fortunate to be chosen to dance in Michael Jackson's music video "Smooth Criminal",
Next, Gary served as a choreographer and show director at Walt Disney World in Florida for 7 years. He helped to produce 8 National TV Specials for Disney, filmed in the Magic Kingdom and Disney/MGM Studios. Gary also helped open a Lotte World in Seoul, Korea as well as choreographing 3 TV episodes for Nickelodeon Studios in Orlando.